About Us
House Of Tint is a family run business with nearly 40 years of combined experience. Co-founders Travis and Trish Lang have been working tirelessly in the industry to perfect the art of Window Tinting and Paint Protection Film installation.
Our Mission Statement
Our commitment to our customers is to maintain the integrity of our work as an art. We
are passionate about what we do, and we are focused on delivering quality installations beyond your expectations, and a customer service experience to earn your respect.

Paint Protection Film – choose your option
We offer a range of Paint Protection Film options so that you can choose what is best for you.
| PAINT PROTECTION FILM | 4WD/TRACK READY |
| --- | --- |
| WEAR AND TEAR KITS | |
| PARTIAL FRONT END | |
| FULL FRONT END | |
| FULL VEHICLE | |
| LOWER SIDES | |
| CUSTOMISED PACKAGES TO SUIT YOUR NEEDS AND BUDGET | |
We offer a range of Paint Protection Film options so that you can choose what is best for you.
| PAINT PROTECTION FILM | BESPOKE WRAP |
| --- | --- |
| WEAR AND TEAR KITS | |
| PARTIAL FRONT END | |
| FULL FRONT END | |
| FULL VEHICLE | |
| CUSTOMISED PACKAGES TO SUIT YOUR NEEDS AND BUDGET | |
Our Excellency
Clients Feedback
Love the car and your excellent work. You guys are second to none. Thanks!
Bruce W
They do fantastic work.
Derek N
Great job done on the Malibu Wakesetter.
Darren M
Thanks for the outstanding customer service. A professional job, at a good price combined with your welcoming and friendly style! Best wishes
Gary
Thanks again for your excellent service, Caroline and I are stoked with the finish.
Kind Regards Simon
Hey guys, thanks so much for the great tint job. Looks so good, perfect job Travis. Really enjoyed working with you guys, very professional. Looking forward to getting Karen's car done in 3 weeks,
Regards Andrew
When choosing your PPF installer, it always pays to check out their work first. You want to know that you are going to get what you pay for, as well as getting value for the money you are going to invest. Prices can vary a bit, and for many people who are new to finding out about PPF, this can be quite confusing. Here's a quick guide to PPF pricing variances: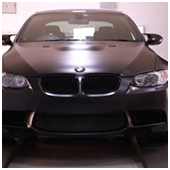 There are many different films available on the market. Some are thinner and designed for short term protection. Some are super thick but have yellowing and cracking issues. Some shrink over time revealing film edges and paintwork underneath. Some have shorter warranty periods, some longer. Some come with a database of patterns for computer-cutting, some don't. Some databases are comprehensive, others aren't.
At House Of Tint & Paint Protection Film we have chosen to use XpelUltimate Plus and Xpel Stealth Paint Protection Film for our Premium and Bespoke installations. We have been using this film for over 8 years. We have tried many other brands, and have found pros and cons with all the films we have used. We settled on using XpelPPF for a few reasons, but mostly because it has the best finish we have seen, it's thickness holds up really well to impact, and the database of patterns are the most comprehensive. Add to that the dealer network of like-minded, trained and accredited installers, and a worldwide presence that is unrivalled, and the decision to use Xpel was pretty clear.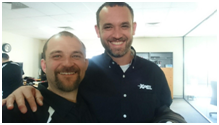 Like many industries, different installers have varying degrees of experience, knowledge and training when it comes to PPF application. Finding an accredited, trained and experienced installer is a must when it comes to protecting the integrity of your vehicle. Will the installer be bulk-fitting and cutting the film on the car? Will they be computer-cutting the film for installation to reduce the need to cut the film on the car? Do they have assembly/disassembly experience so that if they remove a part from your vehicle for installation purposes, the part is put back in the vehicle correctly? Does the owner do installations and have that knowledge and experience or is all the work done by the employees? Can the shop create their own patterns so as not to have to bulk-fit and cut film on the car?
Travis is the owner of House Of Tint & Paint Protection Film. He has nearly 30 years of experience with tinting cars, creating relationships with Car Dealerships/Panel Shops/Repair Centres/other Installers over this time, and is a great go-to guy for problem solving. Travis has completed the Australian Xpel PPF training course to become an accredited installer, has a great relationship with the Australian trainer, and has spent time with the US Xpel trainers as well.This has given him the ability to continue to learn and teach himself'on-the-job' and continue to improve his installations, as well as giving him the knowledge of vehicle assembly/disassembly required for PPF installations, and to know where that extra 1% will be required to set our installations apart from others..

All good installers will at least wash your car before they wrap your vehicle. A clean vehicle lends to a clean installation.
At House OfTint & Paint Protection Film we have always known that 'preparation is the key everything'!!! Window Tint is such a visible product that every imperfection can be seen. 30 years of being highly tuned in to the preparation process to reduce imperfections has easily been transferred to our PPF installation process. This is super important because installing a clear film means anything left underneath it will be seen! Each panel goes through at least 5cleaning processes before film installation. Panel Edges are specifically targeted to get the best result for film adhesion to reduce these areas from lifting.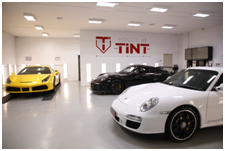 As important as the preparation process, a clean and neat workshop with bright lighting and little air movement also lends to a clean installation. Not only that, but a temperature-controlled environment also assists with the ease of film handling and installation (too hot and the PPF becomes too soft, too cold and the film becomes harder and more rigid to handle).
At House Of Tint & Paint Protection Film we knew this would be the case, so we set our studio up with enough light and brightness for the best visibility for installations. We installed a second roller door to reduce outside weather movement from impacting the workshop environment, and heating and cooling to keep the temperature just right. Our workshop is cleaned everyday, and dirty vehicles are always cleaned before they are driven inside, reducing contamination.
Competitor Finish
House Of Tint Finish
Installation levels and finishes vary based on experience, knowledge, training and care. Will the PPF look like it's there, or will you not be able to see it at all? Will the edges be wrapped? Will the badge and sensor cut-outs be too big or just right? What level of contamination under the film will be present? Will the film have been hand-cut and the blade gone through the paint underneath?
At House Of Tint & Paint Protection Film we pride ourselves on the finish we provide our customers. If our customers want a Bespoke finish, we will spend many extra hours measuring the vehicle and manipulating the patterns to make the finish as seamless and invisible as possible.If our customers want a Premium finish, we will still make changes to improve the pattern for a better fit. We have always believed that it's that extra 1% that sets us apart from our competition.Many installers do a good job, but will a good job be enough for you… or do you want a great job?
At House Of Tint & Paint Protection Film, we firmly believe in researching your options, understanding the differences (are you comparing apples with oranges?), asking questions, checking things out, and then 'going with your gut'. Do you feel comfortable with your decision? Do you trust your choice? PPF is an investment for your investment. Choose wisely for your peace of mind. Choose House Of Tint & Paint Protection Film.
Paint Protection Film in Melbourne
Paint Protection Film in Melbourne, otherwise known as PPF or clear bra, is a polyurethane film that was originally developed for the military to protect helicopter rotor blades and other sensitive parts from the harsh desert sand. The film was applied to the leading edge of the rotors to prevent pitting and damage over time. The film was designed to be hard wearing and easily replaced as required. Just like many other military products, PPF moved through the industrial sector and has now become very popular in the Automotive industry.
Since the days of the "helicopter tape" (as it was once known) Paint Protection Film has gone through advanced research and development to become the sleek, optically clear, invisible protective barrier that we see today.
House of Tint specializes in providing paint protection film of the highest quality to ensure that the look of your car is maintained. With our PPF solutions, you can effectively shield your car from all forms of damage. The protective film or clear bra installed by us is amazingly durable and makes the perfect addition to your car. The flawless finish and quality service offered by us is second to none and you can always trust us for installations that beautifully protect your vehicle. With our experience and expertise, we can help you to reduce the maintenance needs of your vehicle by ensuring that it is well-protected from external damages.
Still unsure? Read further to know what makes the paint protection film the ideal addition to your vehicle.
Why Do I Need it?
Paint Protection Film is an incredibly durable, clear urethane film that helps preserve your vehicle's finish by protecting vulnerable painted surfaces from 'wear and tear' caused by common road hazards such as rocks, sand, bug acids, bird droppings, roadway debris and other environmental elements. Paint Protection Film is made of a 6 mil (.006") thick clear urethane plastic (8 mil when you count the adhesive), which makes it extremely hard for objects to penetrate.
The film we use to protect your vehicle not only looks fantastic with a gloss that will give your vehicle an amazing depth and shine, but it will keep your vehicle's ORIGINAL paint looking immaculate year after year.
The Self-Healing benefits of the products we use keep the surface of the film always looking new. To remove any swirl marks, scuffs and minor abrasions, you simply pour some hot water from the tap over the affected area, and the marks will disappear before your very eyes. Most importantly, the Paint Protection Film in Melbourne is protecting the vehicle's original factory paint. No matter how good the panel shop is that you take your vehicle to, they will never be able to 100% replicate the paint on your affected panel.
Cost Effective
If a panel becomes chipped or scratched, a traditional approach would be to send it to a panel shop where they will need to colour match the paint and blend the colour into another panel. This can become very expensive and time consuming, and sometimes means that you will be without your vehicle for weeks at a time. The advantage of having a replaceable film is that each panel is easily replaced, and is usually completed in a matter of hours.
The front of your vehicle's painted surface is without question the most vulnerable section for stone chips and acid burns from bug spatter. Even the smallest environmental debris, including sand and dust, can destroy your vehicle's paint and headlights. Paint Protection Film in Melbourne can almost eliminate these problems.
Prestige Car Window Tinting Melbourne
House of Tint is Melbourne's leading prestige car window tinting service. We make use of high-quality window tints from the best brands, and we offer a variety of grades so you can choose a tint that perfectly suits your needs. You can even mix and match different tints to create a unique style. Whether you are looking for car window tinting or paint protection film in Melbourne we've got you covered.
At House of Tint, we offer a premium quality window tinting service that's unmatched. We use only high-quality products and tools to offer a flawless finish. Our technicians are experts at their job and know all the techniques necessary to deliver the perfect solution. When it comes to applying a window film, it's important to keep dust away as much as possible. After all, dust can be the cause for lumps, bumps and bubbles. This can completely ruin your car's visual appeal. At House of Tint, all car window tinting jobs are carried out in our state-of-the-art studio. The studio is controlled for dirt, dust and other pollutants. This assures you of a high-quality job without any bubbles, bumps and lumps.
Prestige Car Window Tinting and Car Paint Protection Experts in Melbourne
With our specialist car window tinting service, you will stay comfortable in your car no matter the season. When you bring your car into our studio for a prestige car window tint, expect a professional and thorough job. Our specialists are experienced at working with all makes and models, be it a sedan, a luxury car, a 4X4 or a truck, we've got you covered. We only stock high quality window tint films to assure you of a lasting finish. Get the perfect skin for your car's windows at competitive prices in Melbourne. You will be guaranteed of getting your value for money. Visit our prestige car window tinting in Mitcham today as we cater our services all over Melbourne. Our commitment to our customers is to maintain the integrity of our work as an art. We are passionate about what we do, and we are focused on delivering quality installations.
Visit Us Today
Visit our state-of-the-art studio today for the very best window tinting service in Melbourne. Call 03 9872 4206. now for more information.
Ceramic Paint Protection in Melbourne
Ceramic paint protection is a chemical paint sealant that is undeniably the world's most advanced due to its unique formulas, durability and extremely low maintenance. Your car will look and feel different.
Ceramic Glass Coatings
This is the name given to glass like sealants and are used to improve the shine and harden a painted surface. The name is derived from the use of silica, a component used in the manufacture of ceramic and glass products. In nature silica is most commonly found as quartz (SiO2) and in its purest state has a mineral hardness of 7 on the Mohs scale (1-10). A diamond measured on the same scale is 10. The perception of ceramics is that they are opaque and white in colour, but this is not always the case as ceramics exist in a variety of compositions and colours with a wide range of molecular structures.
Ceramic coatings are a spin off from the technology N.A.S.A. devised from the ceramic-based paints used on space shuttles for their heat insulation and anti-corrosion properties. Ceramic technology made its way into the automotive care market where they offer a much higher level of protection from various elements. Unlike carnauba waxes, ceramic coatings are inorganic. As such they can be manufactured to be resistant to far higher temperatures than carnauba.
Most modern ceramic coatings are typically based on nano-technology. Nano-technology based ceramic coatings offer protection against high levels of pH, extremes of temperature and physical contact from washing and cleaning. Ceramic coatings offer automotive surfaces protection from acid rain, freezing rain, harsh wash chemicals, direct sunlight and even from light swirls (usually caused by poor washing techniques). They form strong chemical bonds with substrates at the atomic level so these coatings cannot be removed using paint cleaners or pressure washers; that is, they will not wash away. Ceramic coatings are extremely durable, optically clear, and provide a high level of shine, particularly effective on metallic paintwork where the metal flake 'pops' brilliantly. Their use is not limited to paintwork: ceramic coatings are also available for glass, where their hydrophobic properties are of particular benefit; plastics, where their resistance to UV is beneficial, and also on alloy wheels, where their slick nature and resilience to heat help repel damaging brake dust particles.
The preparation to the painted surface requires the paintwork to be in perfect condition prior to application. Any scratches and swirls in the paintwork need to be removed because once the coating has cured, these imperfections are sealed beneath the ceramic coating. All surfaces to be coated also need to be properly decontaminated and cleansed, ensuring they are completely free from any residues that may interfere with the chemical bonding process. The cleaner the substrate, the higher the number of chemical bonds the sealant can form. Temperature, humidity and environment all have to be controlled in order for the sealants to provide their maximum protection. Once applied, the ceramic sealants we use are guaranteed by the manufacturer for between two to nine years. You will never need to wax again, and you will have a lasting shine. Your car will also be protected from harmful elements, such as UV, acid rain and environmental factors.
We deliver the highest level of quality to our customers.
We understand and teach the details, techniques, and principles of window tinting.
We only use the best films and equipment available.
Contact Directly
House Of Tint & Paint Protection Film
We Serve All Brands Of Cars